Hi Ciaran,
unfortunately, the update of my template Skylar_J4 to version 1.1.12 completely destroyed my mobile menu.
As described in your changelog, you successfully corrected a small error in the mobile menu (menu item text not clickable if submenu exists).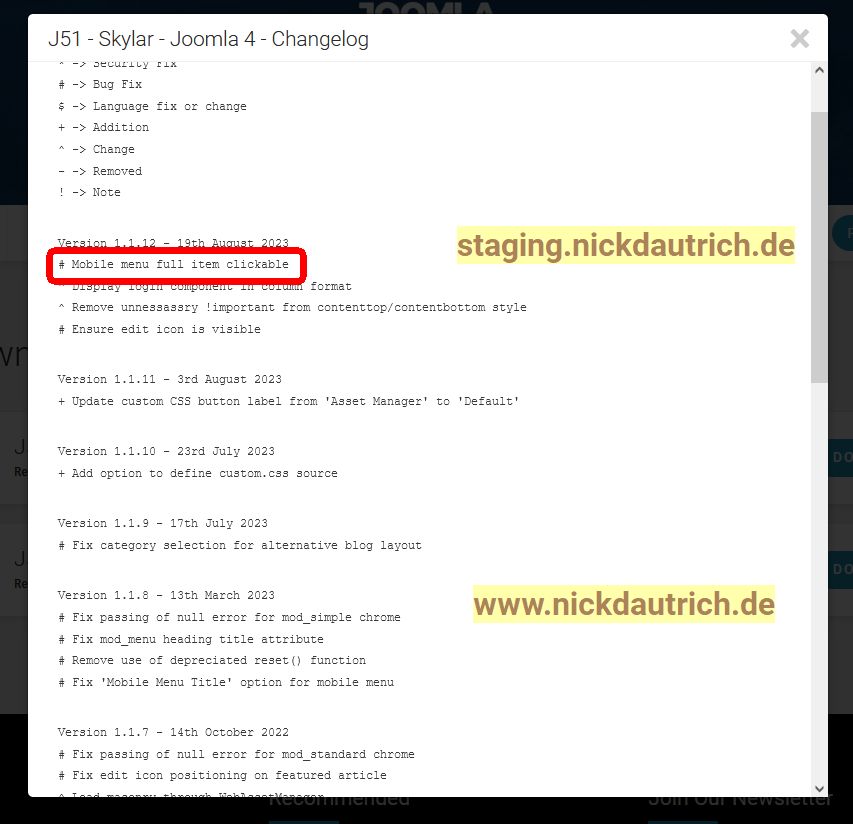 I must admit that I heavily changed the CSS for the mobile menu via my
custom.css
. I described the motivation behind my changes in the forum post #46325 titled "
SKYLAR_J4: Some Custom CSS for the public
".
To show the effects of your template update, I compare two sites that are identical apart from the template version:
The first difference can be seen in the hornav desktop menu at a menu item with a submenu:


The production site shows menu item "Jahre" in bold.




The staging site shows the same menu item as standard text.



In mobile view, the differences are far more obvious: With template version 1.1.8 the menus look clean, while they are completely destroyed in V1.1.12.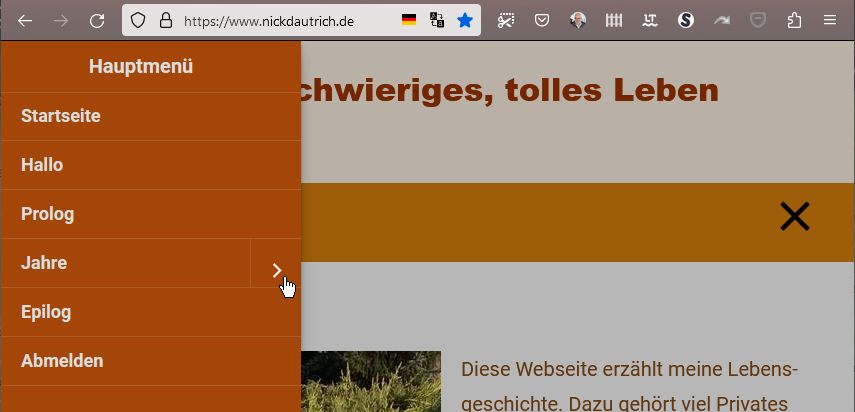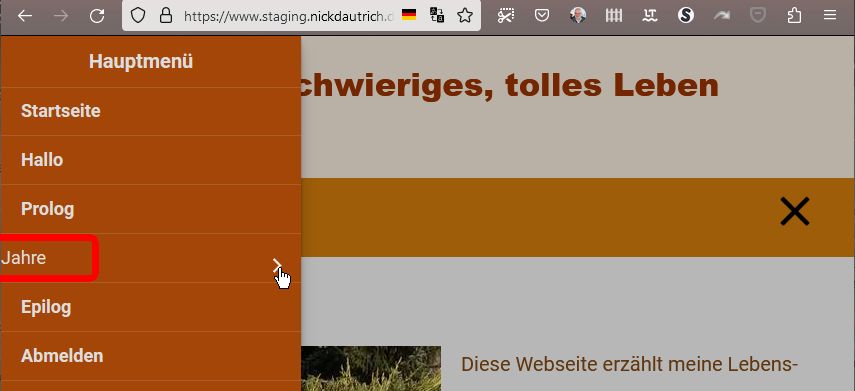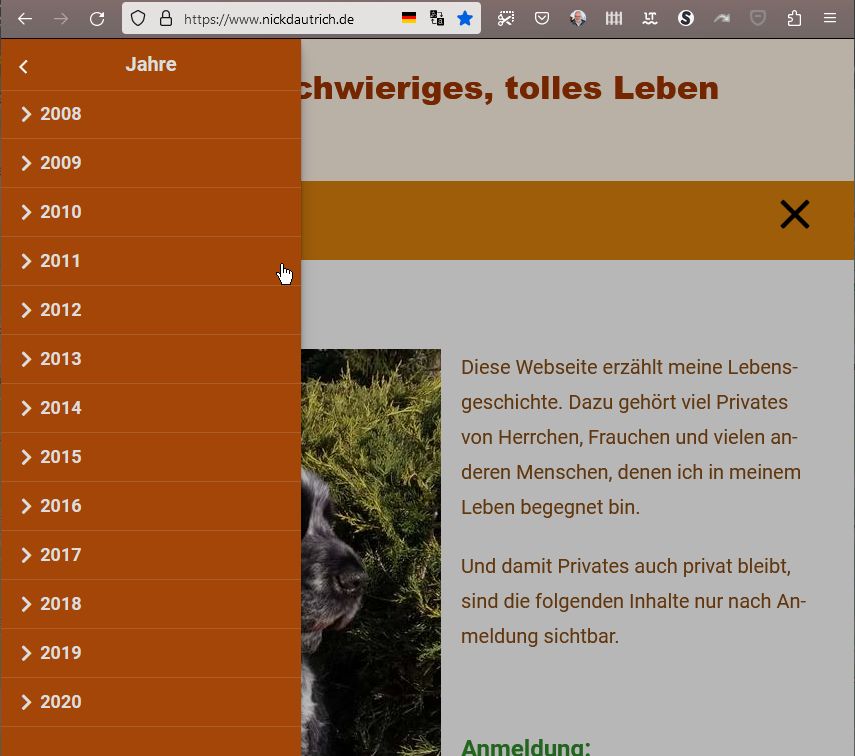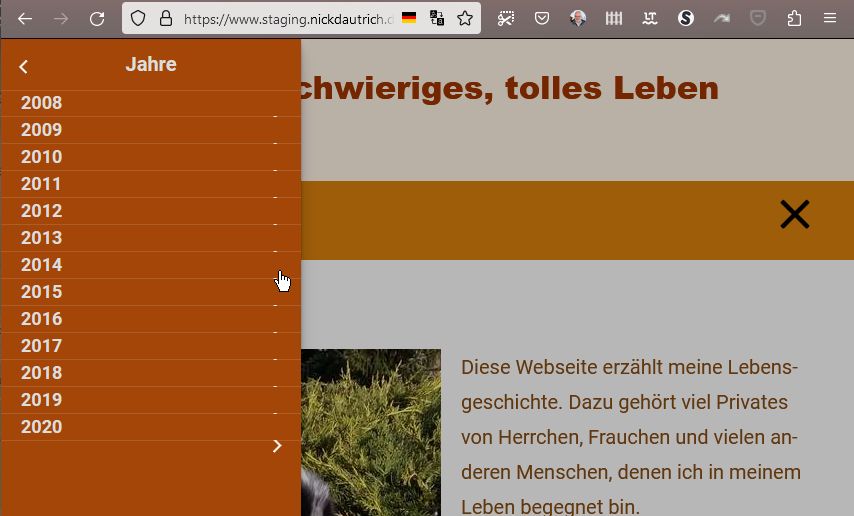 What do you think? Can you correct the errors in V1.1.12 easily? Or would it be better to revert the changes to the mobile menu, until you find a better solution for this issue; the other changes in V1.1.12 are most welcome.
I suppose that you need super user privileges for
https://www.staging.nickdautrich.de
. Therefore, I have re-activated your account. I temporarily removed the .htaccess protection from the Administrator directory.
For reference purposes, I've also activated the account on my live site
https://www.nickdautrich.de
in the "Registered" user group, so that you can log into the frontend.
I will send the password in an email.
Best regards
Rolf