Kicking off 2015 with our Alexis Joomla Template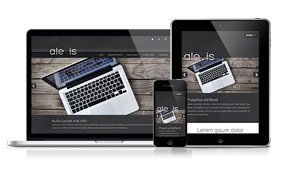 We would like to wish all our Joomla51 customers a very happy new year! To get this year kicked off we are delighted to bring you the first template release for 2015. 'Alexis' is a collaboration of some careful crafting of gradiants and strong contrasting colors resulting in a sleek and stylish design. This template release brings to the table a special emphasis on clarity and definition of your Joomla content.
'Alexis' comes with a total of 52 module positions to lay out your content. Among these module positions you will have 3 rows of 6 modules above the article area with each row including options to set a unique background color or image. Two more rows of 6 module positions are just below the article area with the same options to apply your own background image or set a background color for each row. Remaining modules positions are available in the header footer area of the template. We hope to have covered every angle when it comes to laying out and styling your site content!
Most important to any website design is the header and in this area we have ensured that the template offers you full and easy to use control. Via your template parameters quickly upload your logo image or simply type the name/slogan you want displayed area the header area in the appropriate field. Set your own header background image which you can then overlay with the color of your choice with full opacity controls.
The usual responsive options are there with switches available to disable particular blocks of modules on smaller screen devices, set sidecolumn and component stacking order or disable the responsive layout completely so your site will appear on smaller screen devices exactly as it does your desktop.
We would be delighted to hear what you think of this months template release so be sure to let us know in the comments section below!